It has been two weeks since school has started!
Last week, we had hands on activities for Maths.
Here are the girls working on the manipulatives.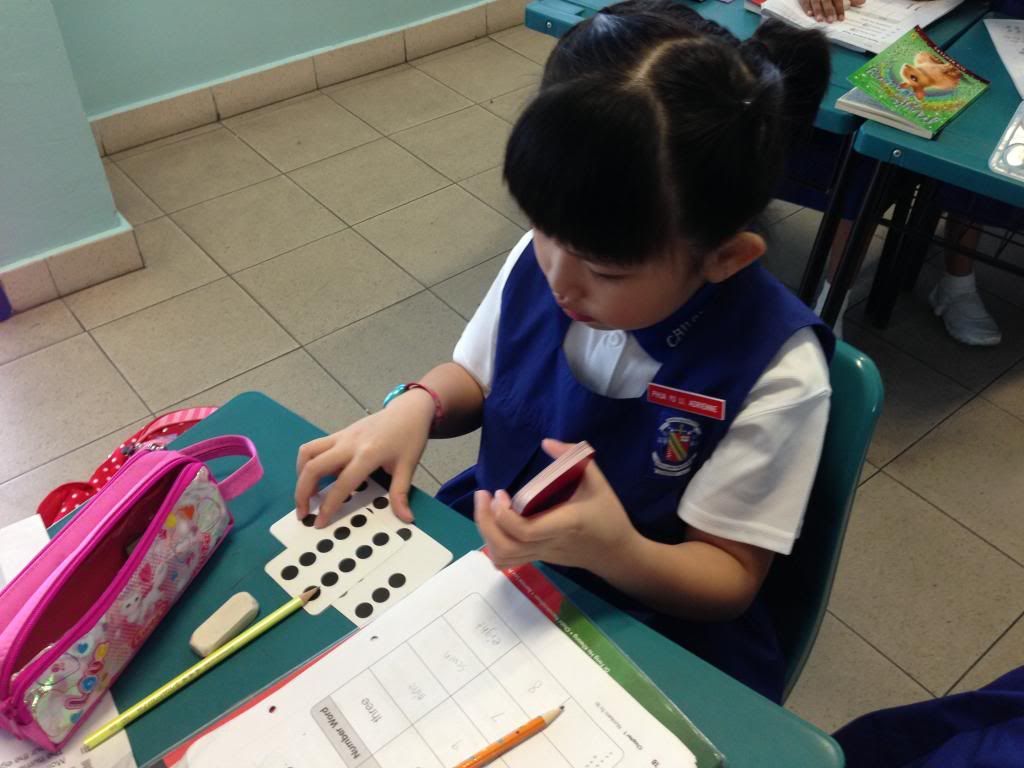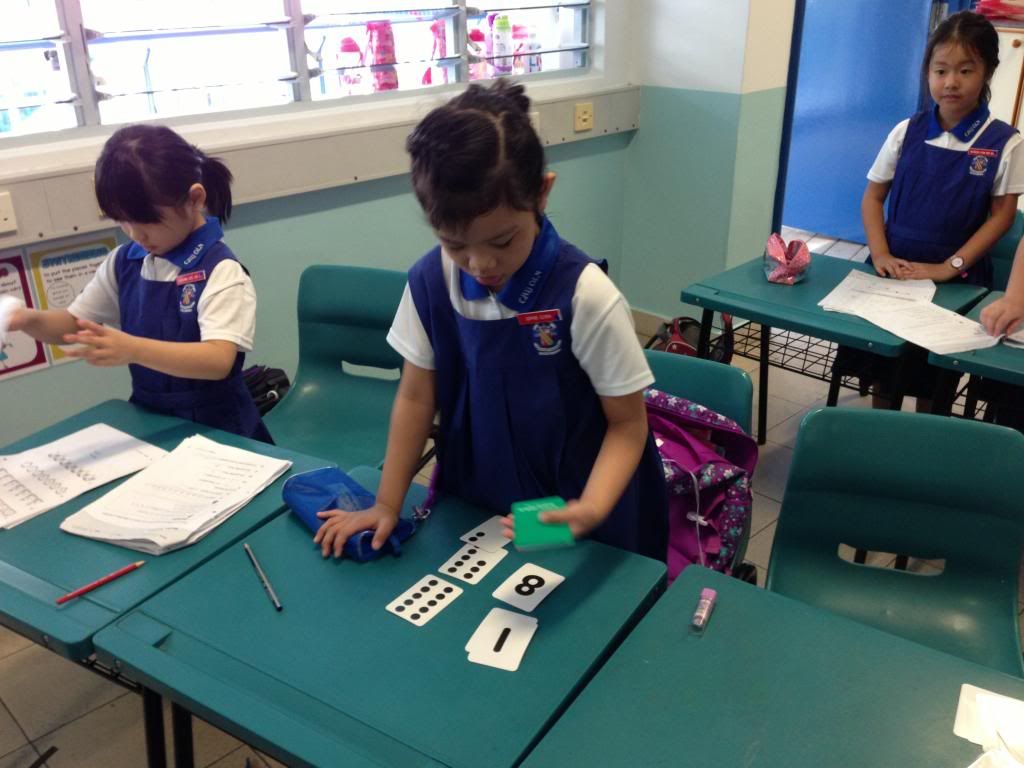 They caught on to the routines very quickly and were able to return the manipulatives to the correct bag after lessons.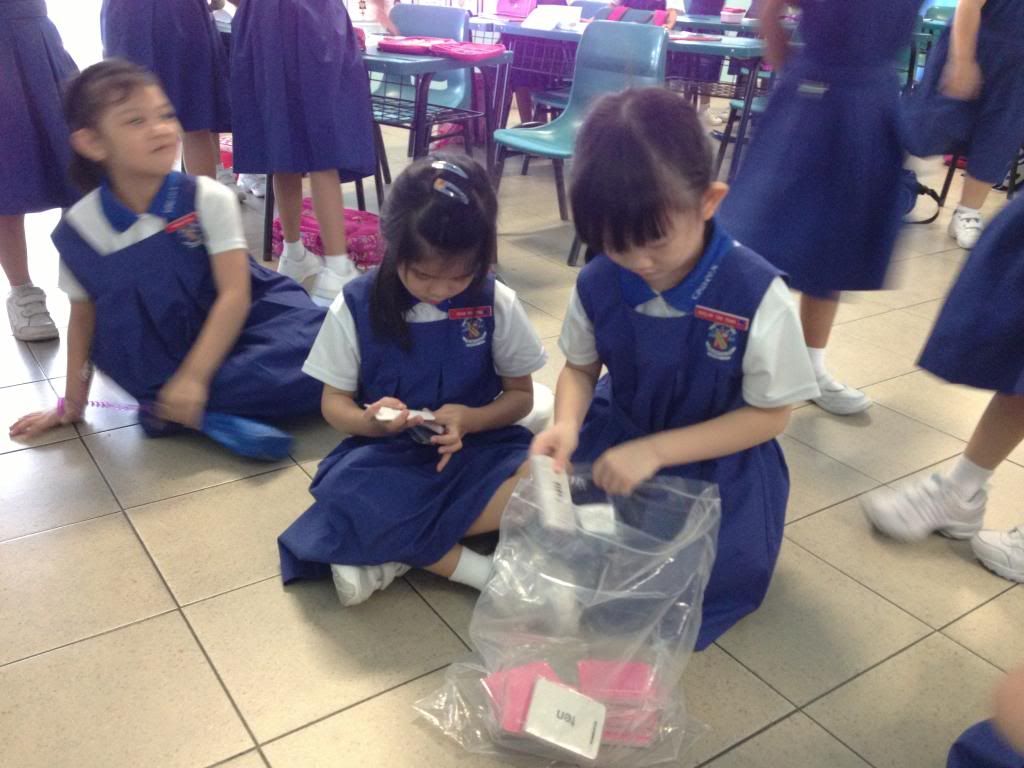 Great job, girls!
The recess buddy programme had also came to an end last Friday. The girls sat down to do a thank you card for their buddy in class last week. They were very excited and came forward to ask me if they could paste their favourite stickers or decorate the cards with glitter! It was very sweet of them to show their appreciation with so much zest!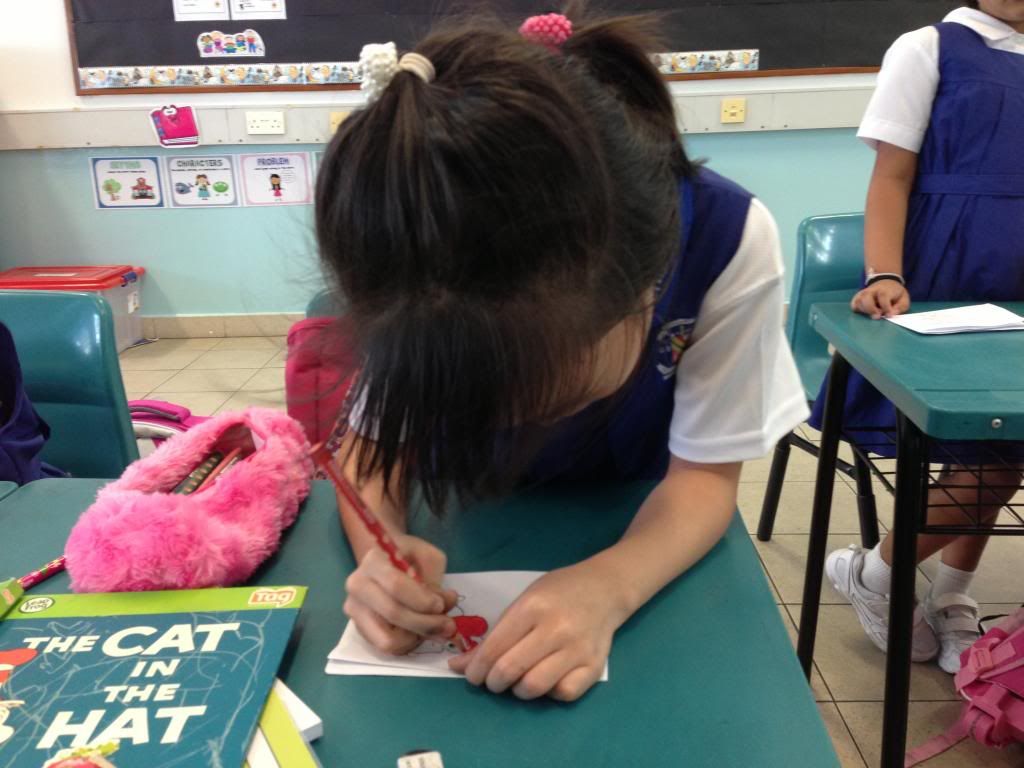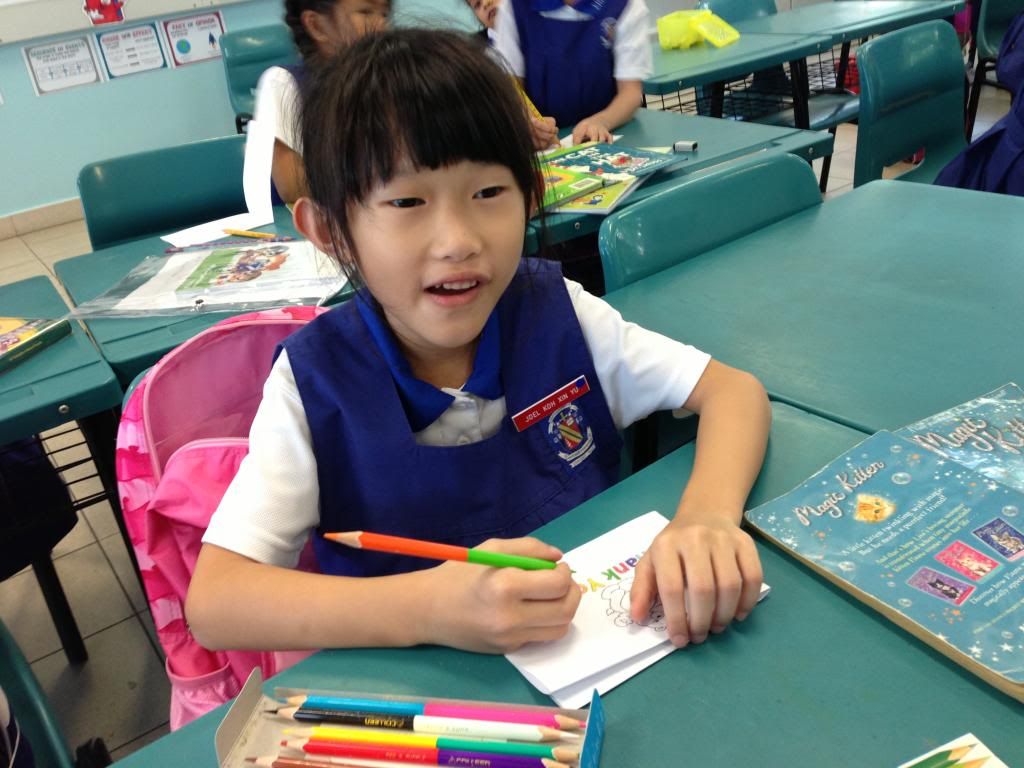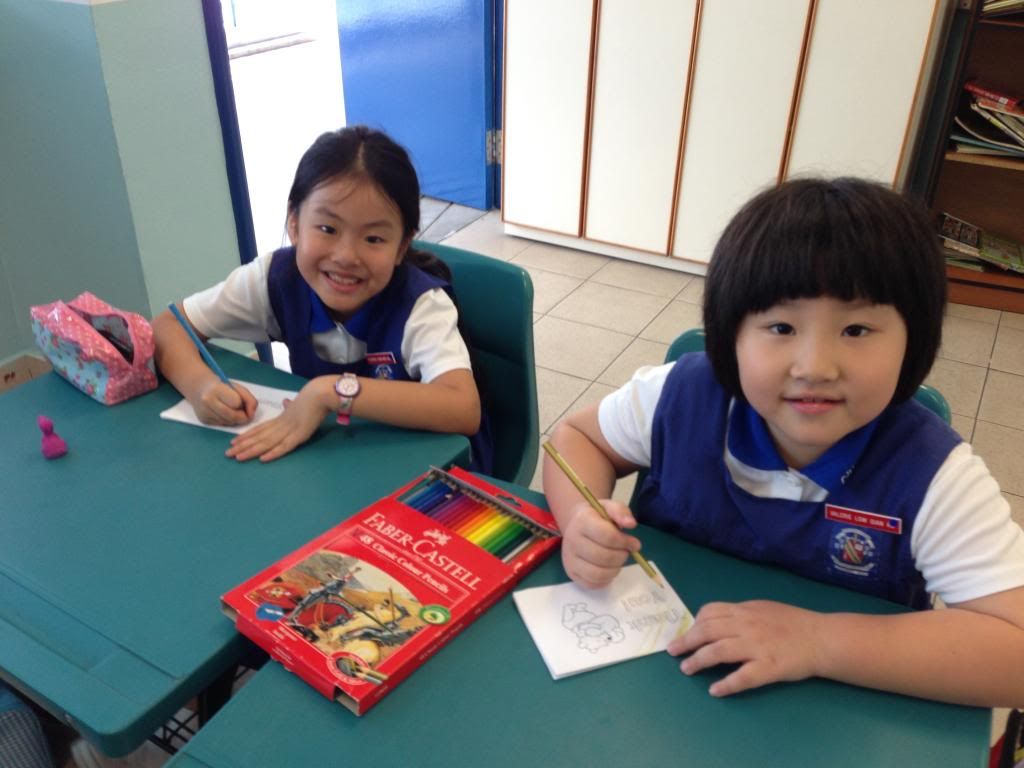 The girls had their first session of Modern Jazz class. It is part of the Programme for Active Learning (PAL) programme for P1 pupils in our school. 
All of them participated with delight and enjoyed themselves very much.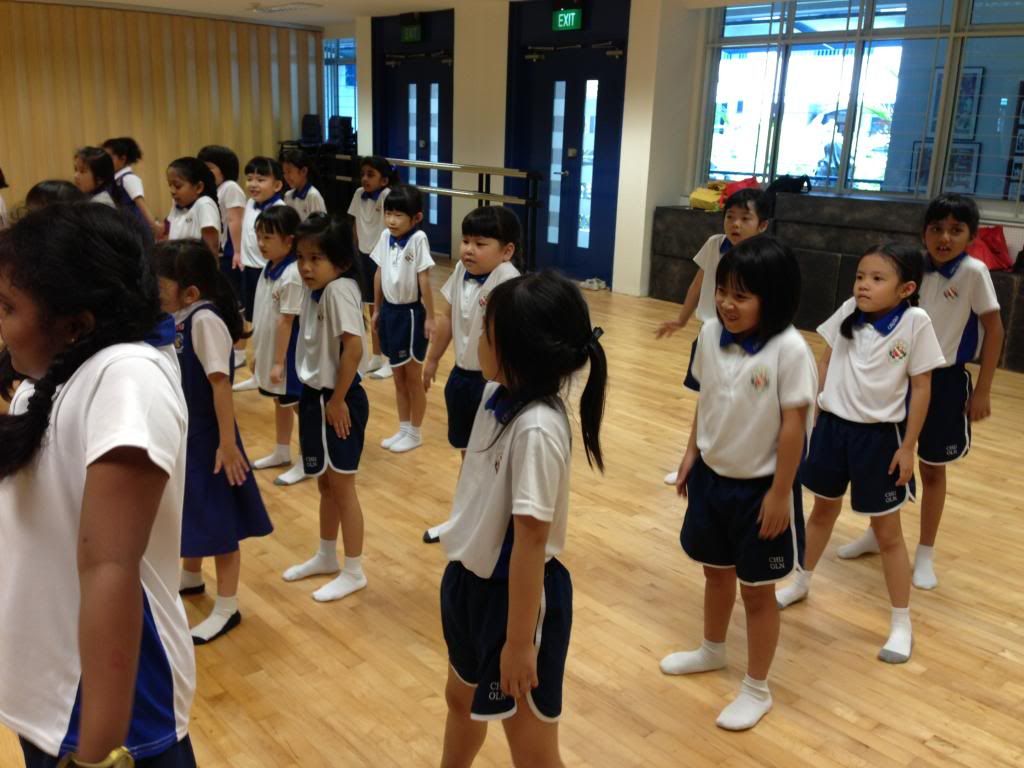 Its amazing how children can pick up skills so quickly. They could even repeat the routine in small groups. I bet I'll forget them immediately after I've seen them!
I can't wait to see their dance moves this Tuesday!