We are into Week 1 of Term 1. I must say the pupils have adapted to school very well.
Here are the girls on Day 1. Most have not made friends so they were sitting on their own.
Due to some unforeseen circumstances, our class was one of the classes without P4 buddies on Day 1. After waiting for 10 mins, we made our way down to the canteen. At first glance, I was shocked to see the crowd in the canteen. The P3s were there. The P1 and some P4s were there. Parents were also around. However, the girls did fine.
Lovely smiles from the two girls!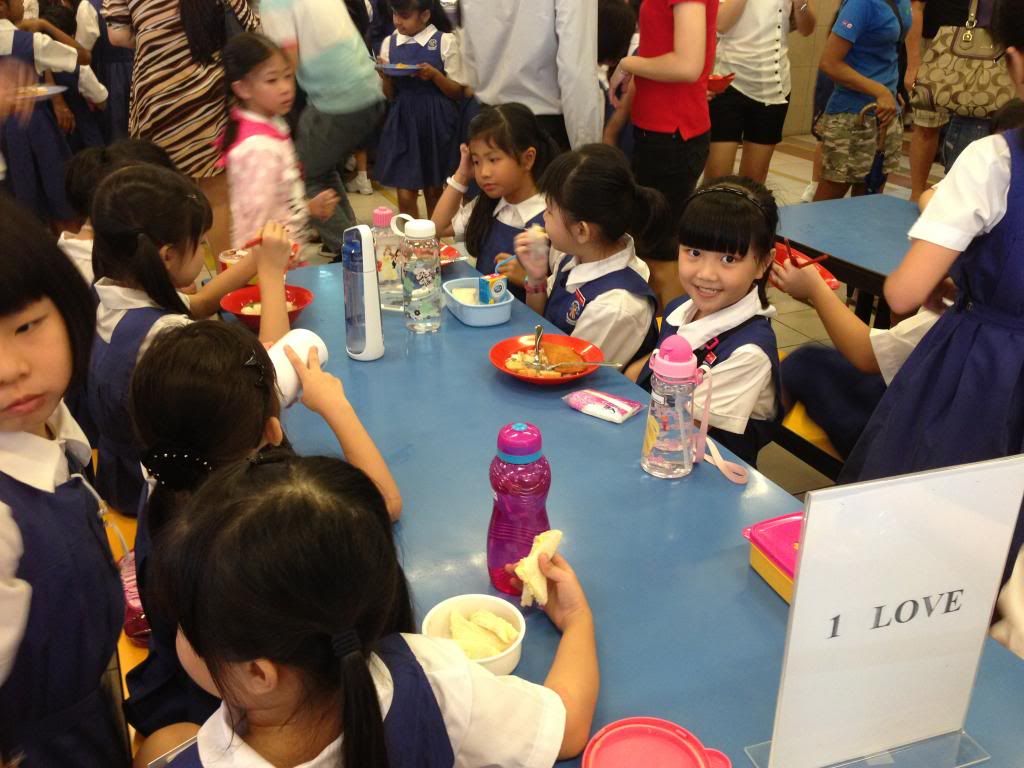 I was glad the logistic issues finally got ironed out and the girls were paired up with their P4 buddies.
P4 girl watching over her P1 buddy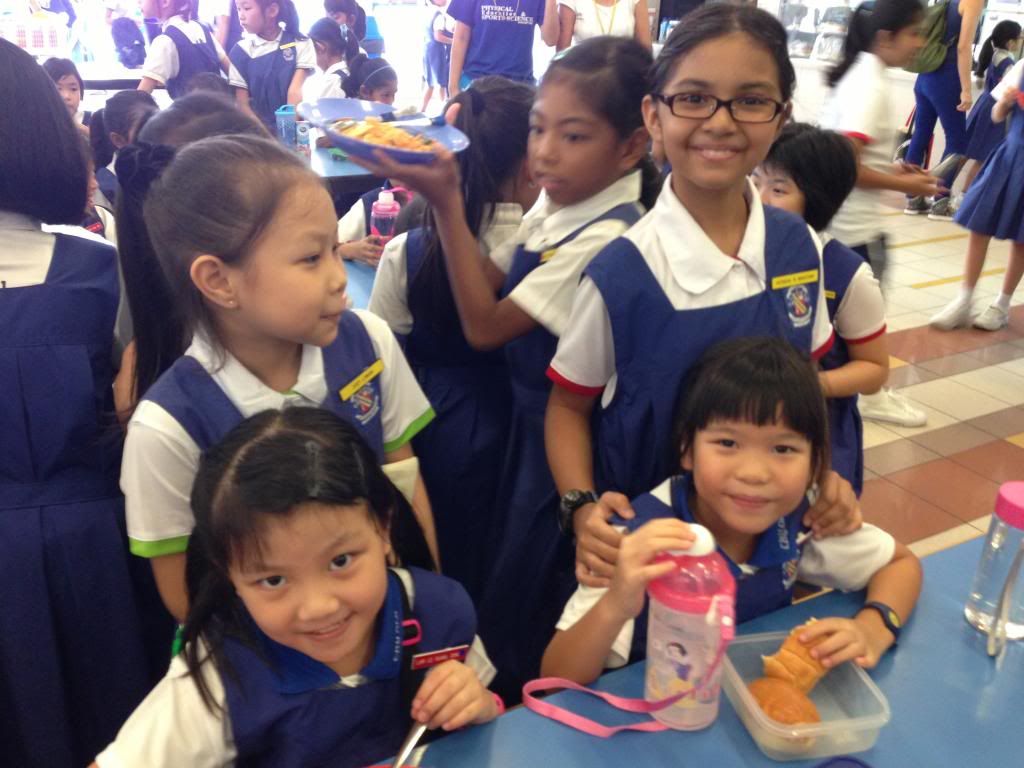 The ending of a week marks the beginning of a new one. I hope the girls are prepared to face the challenges ahead of them.